Let's watch the first sunrise in 2018! Now accepting applications for participating in the "First Sunrise Special Offer 2018"
* Booked out
Conducted in Japanese
An event to celebrate "The first Sunrise" that animates Tokyo with a great view from the Rooftop Sky Deck at 270-meters above sea level, in the early morning on New Year's day.
Along with urban morning scenery that is rarely seen, we can admire Mt Fuji if the weather is good.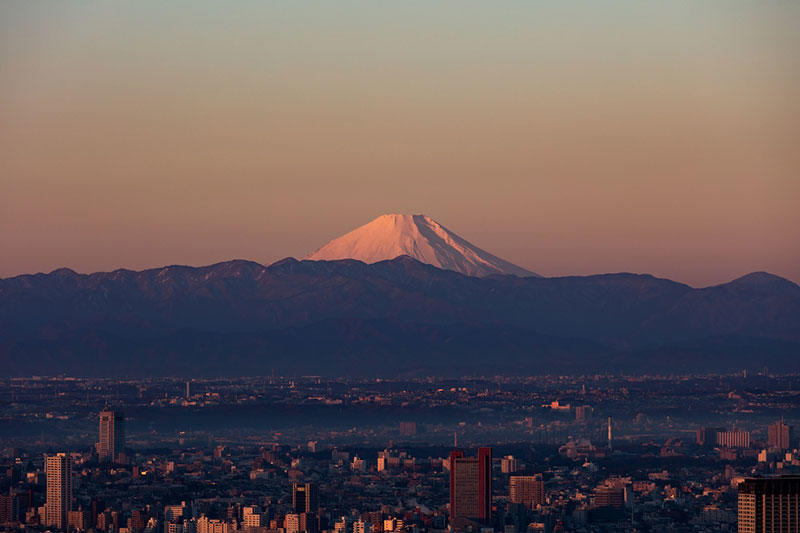 Date & Time
6:00-8:00, January 1 [Mon], 2018 (Last Admission: 7:30)
* Selections will be made by lottery drawing if there are large numbers of applications.
* The event will be cancelled in inclement weather.
Venue
Tokyo City View Indoor Observation Deck (Observation Deck, Roppongi Hills Mori Tower) * You can also visit the indoor observation deck on the 52nd floor freely.
Admission
Adult / Senior (Ages 65 and over) 3,500 yen
University / Highschool student 2,500 yen
Child (Age 4 up to Junior highschool student) 2,000 yen

* Complimentary tickets, discount tickets cannot be used.
* "Mori Art Museum + Tokyo City View Annual Passport" cannot be used.
Organizer
Tokyo City View
Notes on Bookings
For visitors' safety, the Sky Deck is subject to closure in the event of strong winds, rain, snow, and approaching thunderclouds, abnormally high temperatures, or any other bad weather conditions. In such cases the viewing location will be in the indoor observation deck on the 52nd floor, only. If it becomes necessary to close the Sky Deck after visitors have made an entry, the same will apply and visitors will be asked to move to indoor observation deck on the 52nd floor.
The deck has steps. People who have difficulty walking, and users of baby strollers and wheelchairs are asked to refrain from entering due to safety considerations.
Follow the guidance and instructions of the staff on the Sky Deck.
Please make payment on the day of the event at the Observation Deck Ticket Counter (3F, Roppongi Hills Mori Tower).
For students, please bring valid form of ID.
When entering as a group, please enter with the entire party.
No refunds will be made even if you can not see the sunrise due to weather conditions.
The event will be a standing only event.
Due to safety considerations, visitors may not bring anything other than cameras for commemorative snapshots, mobile phones, and/or binoculars secured with neck straps onto the Sky Deck. Please refrain from taking photographs using tripods and unipods. Please, however, place backpacks and all other belongings in the Sky Deck 100 yen coin lockers (Your coin will be returned when you unlock the locker). You will be asked to place hats if they are at risk of being blown off the deck.
Notes on Personal Information
Personal information acquired and retained by Tokyo City View on the website will be used and managed according to the privacy policy of our company.
Booking forms use SSL encryption to protect your private information.