Tokyo City View Souvenir Shop offers various merchandise, including original Tokyo City View goods and souvenirs of Tokyo and Roppongi Hills. It also sells merchandise from current events underway at the Tokyo City View. Be sure to stop by.
Tokyo City View Shop
52F, Roppongi Hills Mori Tower (within Tokyo City View)
Tel: +81-(0)3-6406-6270
Hours:
10:00-21:00
* Closed on Tuesday, January 11; Wednesday, January 26; Thursday, January 27, 2022.
* Hours change to 17:00-22:00 on Thursday, January 20 and Friday, January 21, 2022.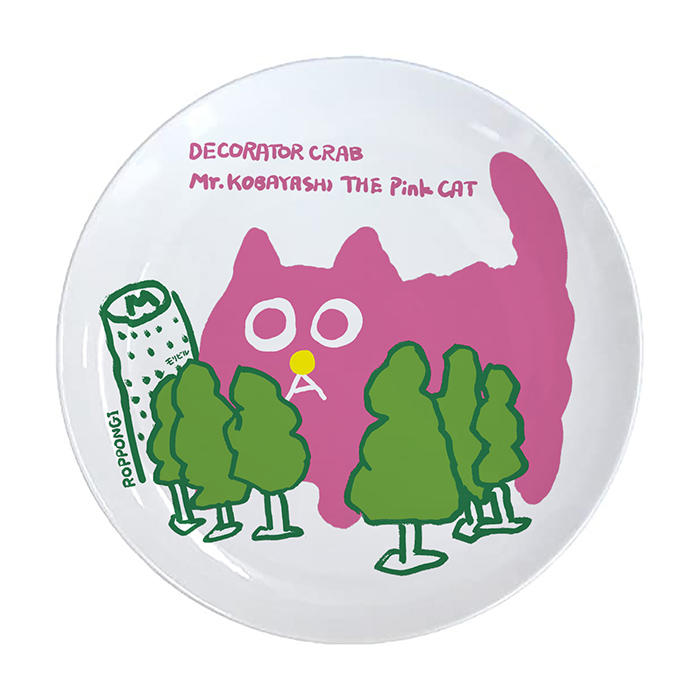 Iikawa Takehiro's Souvenir from Roppongi
These are two versions of original-design plates featuring "Mr. Kobayashi, the Pink Cat with Six Trees" illustrated by artist Iikawa Takehiro, whose work was featured at the Roppongi Crossing 2019 exhibition at the Mori Art Museum. Aside from these plates, a variety of other products by the artist are available - perfect as souvenirs.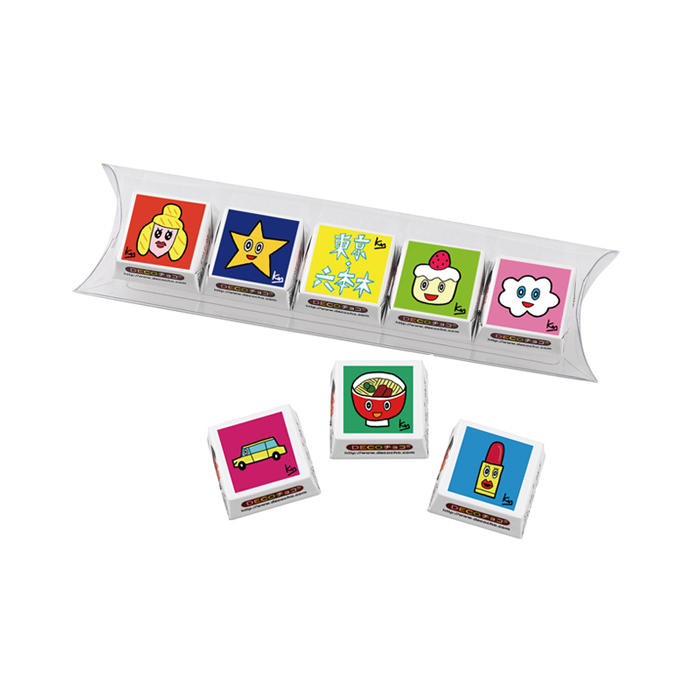 Tokyo City View Original
morrison / Murabayashi Kenji DECO Choco
Square-shaped mini chocolate "DECO Choco" using the Roppongi-inspired illustration by wood sculptor Murabayashi Kenzi.
88 yen (each; incl. tax)
* The case is sold separately.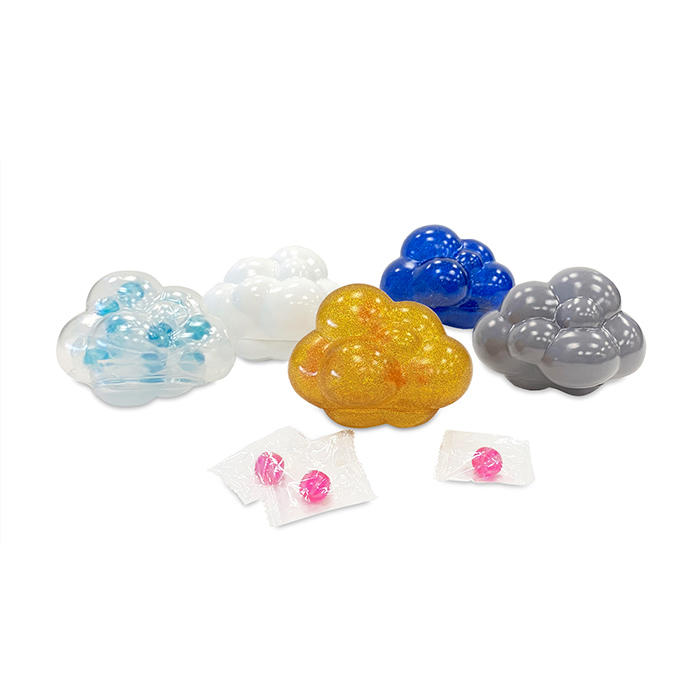 Raindrops
Candies encased in a cloud-shaped glob of soft polyvinyl chloride, created by a soft polyvinyl manufacturer "Chuku-kobo." Available in six colors, including special Tokyo City View colors in addition to the standard colors.
1,210 - 1,320 yen (incl. tax)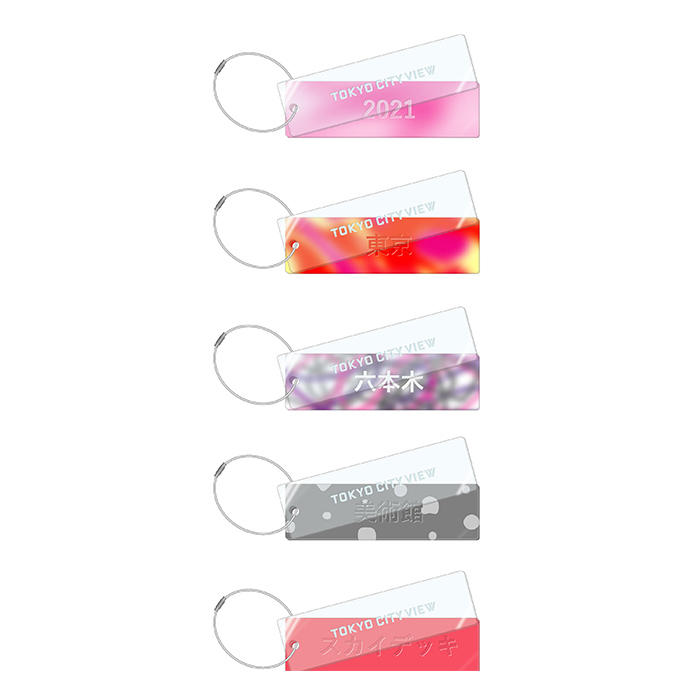 The Tokyo City View "One-and-Only Keychain"
These key chains are made from a ring and acrylic byproduct materials and manufactured by upcycle design brand NEWSED. You can playfully design the colorful tab plate(s) and add to the transparent plate featuring logo.
* Note: Two acrylic plates are overlaid in the images shown.
500 yen (incl. tax)