Tokyo City View Souvenir Shop offers various merchandise, including original Tokyo City View goods and souvenirs of Tokyo and Roppongi Hills. It also sells merchandise from current events underway at the Tokyo City View. Be sure to stop by.
Tokyo City View Souvenir Shop
52F, Roppongi Hills Mori Tower (within Tokyo City View)
Tel: +81-(0)3-6406-6270
Open Hours 10:00-21:00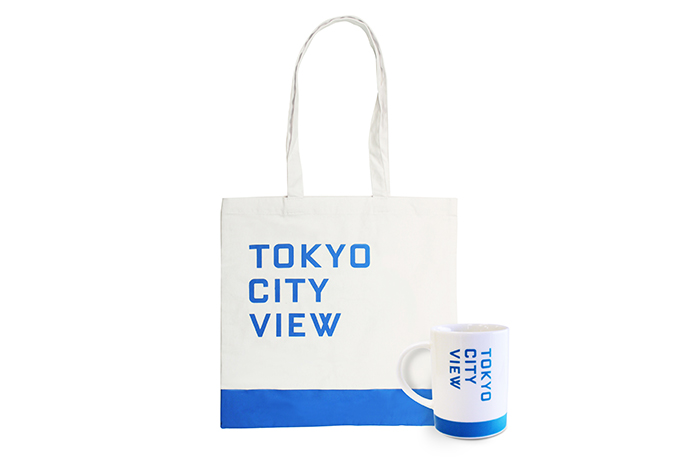 TOKYO CITY VIEW Mug
TOKYO CITY VIEW Tote Bag
Simple mug and tote bag with words, "TOKYO CITY VIEW" printed on the surface.The plain design makes these products just right to use anywhere.The mug is rather large and tall - great for use while studying or working.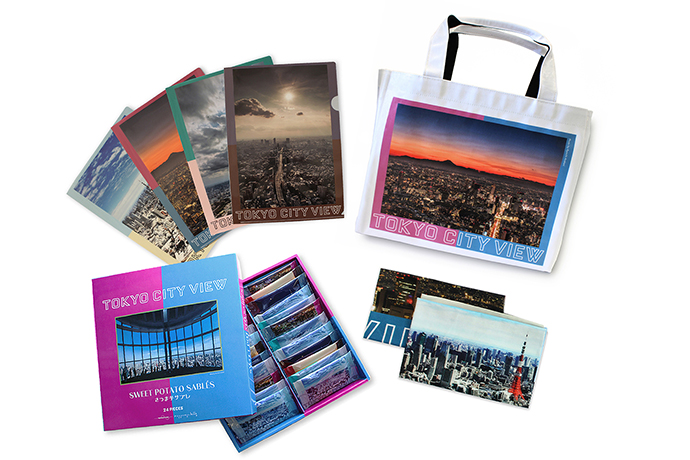 TOKYO CITY VIEW Goods Photo by Aratani Ryoichi
Our souvenir merchandise features spectacular photographs taken from Tokyo City View. From the 'Angels' Ladder' (capturing gleams of light emerging from breaks in the cloud and touching the Earth) to Tokyo cityscapes bathed in sunset light to snow-covered buildings under a clear blue winter sky, these photos capture the interplay of nature and the urban environment.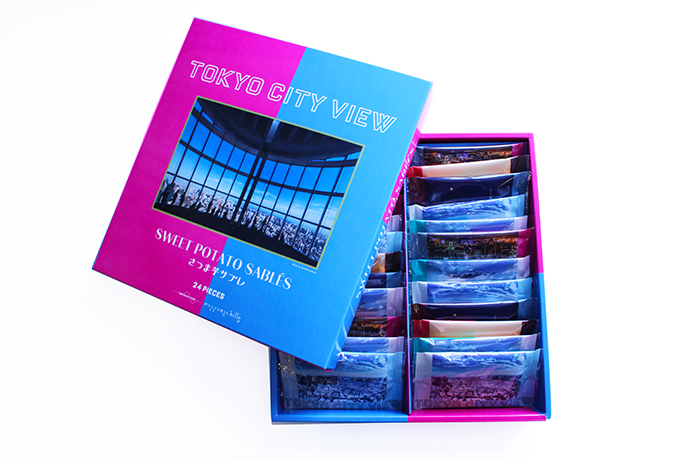 TOKYO CITY VIEW Butter Cookies
This is a new line of cookies featuring printed views of Tokyo as seen from Roppongi Hills. Delicious crisp cookies with a sweet potato flavor.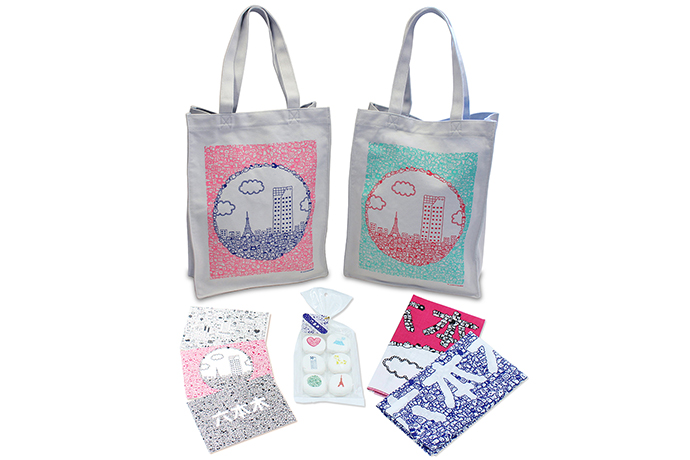 Original Merchandise and Sweets
Artwork by Satow Asuka
Original merchandise by Satow Asuka, an ultra-fine ballpoint pen artist drawing.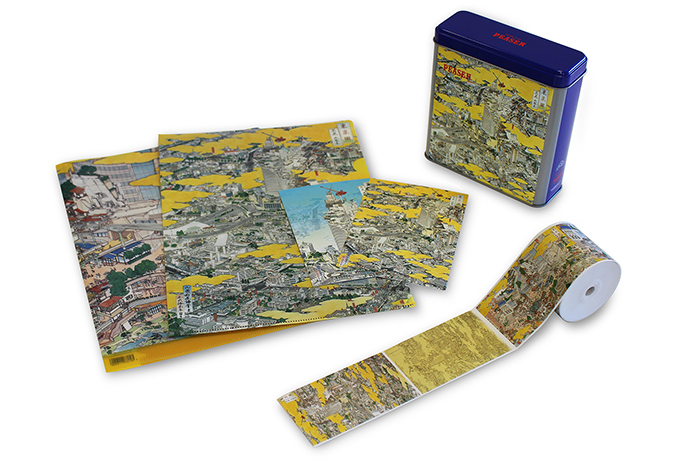 Original Merchandise and Sweets
Artwork by Yamaguchi Akira
Limited edition plastic folder featuring a uniquely expressive depiction of Roppongi Hills by Yamaguchi Akira, an artist popular for his Yamato-style illustrations. This product is only available here.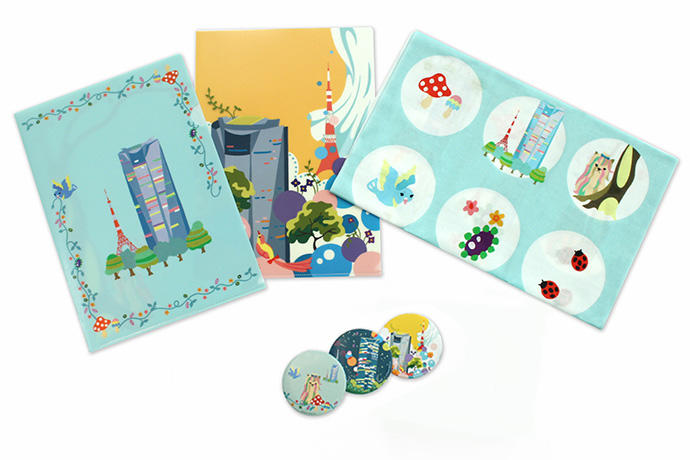 Original Merchandise and Sweets
Artwork by Matsuo Taiko
The artist's drawings of Roppongi Hills, making them ideal gifts for friends and family. We also offer original hand towels, mirrors, bags, and a variety of other merchandise.