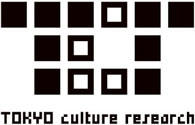 Tokyo Culture Research, a small exhibition space introducing discoveries and studies of Tokyo's constantly changing cultural scene, has opened inside THE SUN & THE MOON adjacent to the indoor viewing area on the 52nd floor. Within the culture that Tokyo creates, Tokyo Culture Research delves into manga, games, animation, and media arts, and will periodically exhibit unique cultural aspects of Tokyo based on its own research and selections as the Tokyo City View.
The first commemorative exhibition held will be "Heisei Exhibition 1989-1999," the first in a series of three exhibitions on the current Heisei period in the context of pop culture.
---
Heisei Exhibition 1989-1999
The first exhibition takes the first 10 years of the period, from 1989 to 1999. In conjunction with the exhibition and production of VR works by the artist Kazuki Takakura, the editors of KAI-YOU will present an explanation of their importance in the first decade of the Heisei period.
Period

August 31 [Fri] - October 31 [Wed], 2018
* Open everyday
* The exhibition is updated as appropriate
Open Hours

10:00-22:00 (Last Admission: 21:30)

Venue

Tokyo Culture Research (THE SUN & THE MOON, 52F, Roppongi Hills Mori Tower)

Admission

Free
* Tokyo City View ticket (Adult 1,800 yen et al.) valid for the day of issue required.

Website
---
What is "Heisei Exhibition 1989-1999"?
The first decade of the Heisei period witnessed horrific incidents and earthquakes and proved a turning point for the nation. It engendered a feeling that what had previously been considered 'ordinary' was no longer so. Within this context, video games became common and the anime and manga sub-cultures of the 1980s came to be accepted as pop culture.
How will content nurtured while the existing value system is collapsing influence the individual and society, and will it continue? Through the three exhibitions, as the Heisei era draws to a close, we will ask what kind of pop culture it produced and how will it connect with the next generation. Think about what the future will bring.
Kazuki Takakura

Illustrator / Artist. Born in 1987. Graduated from Tokyo Zokei University.
Starting from creating illustrations and pixel arts, Kazuki Takakura creates graphic and scenic designs, acts as an art director, and a director of video making such as music videos. Based on digital expressive techniques, he performs in creating artworks of various genres.
KAI-YOU

A company comprised of engineers, 3DCG/UI designers, editors, video directors, and planners focused on editing and building 'all media communication + content locations.' Activities commenced in 2008 and the company was incorporated in 2011. Focusing on the development and management of the KAI-YOU.net pop portal media site, which boasts 20 million page views per month, we explore the nature of the next generation of pop culture. We also plan a wide range of activities covering all media, from web activities and digital areas to events and exhibitions.
---
Content Production

Kazuki Takakura

Curated by

KAI-YOU inc.,Tokyo City View

Corporate Sponsor

MouseComputer Co.,Ltd.

Inquiries

KAI-YOU inc.

 
* The "Heisei Exhibition 2000-2010" and "Heisei Exhibition 2011-2019" exhibitions are scheduled for December 17 [Mon], 2018 through January 31 [Thu], 2019 and March 1 [Fri], 2019 through April 30 [Tue], 2019, respectively.