"Kimono De Free! Sky Deck" Campaign
2020.12.15 [Tue]
It's been said since the ancient times that the Mt. Fuji viewed during the New Year season is the most beautiful of the year and should bring about fortune. Wouldn't you like to kick off your new year by visiting the Sky Deck, and see the Mt. Fuji covered with a blanket of snow in the clear sky to make wishes?
We will also hold an admission-free campaign for visitors in kimono during the campaign period.
Enjoy your holidays at the Sky Deck!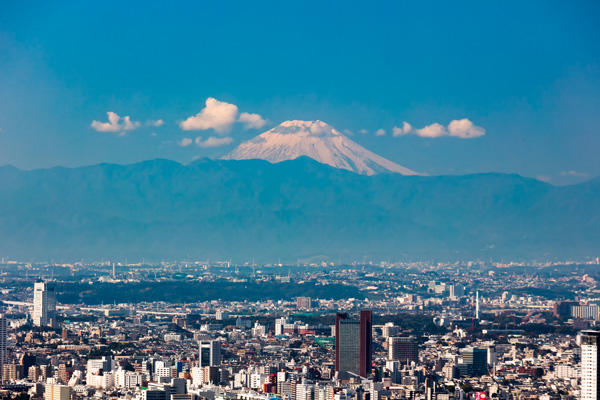 "Kimono De Free! Sky Deck" Campaign
Visit the Tokyo City View in kimono, and the admission to the rooftop Sky Deck (Adult 500 yen, Child [ages 4 up through Jr. High School] 300 yen) will be free!
Period: Friday, January 1 – Monday, January 11, 2021
Details: Admission to the Sky Deck will be exempt for visitors in kimono.
* Kindly note that in order to enter the Sky Deck, admission to at least one of the following facilities: Tokyo City View Indoor Observation Deck; Mori Art Museum; and/or Mori Arts Center Gallery, will still incur.
* Sky Deck may close without prior notice in case of inclement weather.
* Please be sure to read "Our Countermeasures against COVID-19" upon your visit.